Our dentists represent a team of caring individuals who believe in continual education, technical advances, quality products and performing procedures which are scientifically based and predictable. Office décor, comfort, sterilization procedures and ergonomics are in constant review. Patient education, appropriate treatment and comfort always comes first.
Please take a moment to view our dentist profiles and watch their videos. Get to know our caring, highly educated team who have your best interest at heart and your health as their primary concern.
Our staff is known for their knowledge, caring hands, teamwork and professionalism. At each visit you will find us dedicated to making your dental experience the best it can be.
Dr. Sabrina Mandich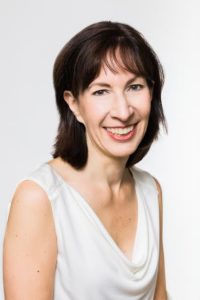 Dr. Mandich was born in the logging town of Aberdeen, Washington (hello Curt Cobain) where she learned the values and commitment of growing up in a small community. Her Croatian mother taught her a work ethic and demanded scholastic and musical achievement. Her florist father introduced her to the artistic side of business.
Dr. Mandich has lived in Burien for over 30 years and together with her husband, a local physician, have come to know the families in their neighborhood. These are the people they care for, their health and well-being is important to them and they cherish the trust they have placed in their hands. Their two daughters join them in their love of dentistry, medicine, research and giving back to the community.
When her girls were small she volunteered at St. Francis School, was on the board of directors for the Hi-Liners (musical theater group), worked with Bosnians that were new to America while continually filling her own home with music, family and travel. Today you are more likely to find Dr. Mandich helping the homeless, caring for her Mom, gardening, exercising and occasionally judging a beauty pageant!
Education:
• Bachelors of Science- Gonzaga University
• 1 year at Gonzaga in Florence, Italy (music emphasis)
• Post graduate study- University of Washington
• Doctorate of Dental Science (DDS)- University of Washington
• US Army Reserve-Captain
Professional Affiliations: King County Dental Society, Washington State Dental Association and local study clubs.
Dr. Lisa Stampalia
Dr. Lisa Stampalia is a board-certified dentist with a Master's degree in Prosthodontics (specializing in the replacement of missing teeth, such as full and partial dentures, crowns and bridges). Upon graduating from the University of Washington Dental School in 1979, she served as a Captain in the U.S. Public Health Service while completing a hospital dental residency program. In 1984 she obtained a Master's degree in Prosthodontics from the University of Washington and completed an internship in DECOD (dental education care of the disabled). Her Geriatrics Fellowship at the University of Washington was completed in 1991.
Dr. Stampalia has worked with Dr. Mandich since 1992. The days she is not at the office she is serving as the dentist at 2 large nursing homes in Seattle.
She enjoys spending her free time with her family. She and her husband enjoy their Mini Australian Shepard and many outdoor activities, including hiking, backpacking, kayaking, and bicycling.
Request an Appointment Today! – (206) 246-1000
What makes Dr. Sabrina Mandich & Associates different from other dentists for me is the personal touch, attention to details and painless procedures to keep dental work pain-free.> – Jim