A More Attractive Smile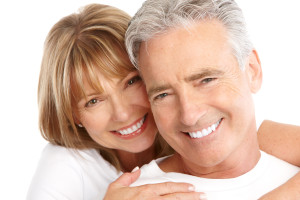 You may have a healthy mouth and teeth but want a more attractive smile. We can introduce you to ways to shape, sculpt, and make your smile more appealing. Happily, these enhancing dental procedures are usually more comfortable, less noticeable, less time consuming and more affordable than you realize.
Teeth Whitening. Teeth yellow with age. Tobacco, foods, berries, tartar deposits and beverages such as coffee and tea can stain tooth enamel. Tooth whitening, also called bleaching, can brighten teeth that are discolored, stained or have been darkened because of injury. Tooth whitening is a simple in-office or at-home treatment. We offer Kors Whitening which is widely recognized as the worlds most effective and safe whitening system. Please read why we have chosen this product. Click Here
Bonding. Bonding can improve the appearance of teeth that are chipped, broken, cracked, stained, or have spaces between them. With bonding, tooth-colored materials are bonded to a tooth surface. This process can improve unsightly stains from coffee, tea, tobacco or certain childhood medications; front-tooth spaces; and accident-induced cracks or chips. Bonding can also protect exposed tooth roots that result from gum recession and to fill small cavities. Bonding is a virtually painless procedure that is usually completed in one visit.
Veneers. Veneers are thin custom-made porcelain shells designed to cover the front side of teeth. Made of tooth-colored materials, veneers are used to close gaps or cover teeth that are stained, poorly shaped or slightly crooked. They may also cover teeth that are chipped or worn. Your teeth are meant to last a lifetime. Sabrina Mandich & Associates is a family dental practice offering quality care to patients of all ages, from preschool children to senior citizens. We strive to create a positive first experience and continue to serve your special needs during all phases of your life. We provide the information you need to make informed choices. We strive to prevent dental problems, and schedule restorative treatment only as required. We welcome the opportunity to serve you, as well as your entire family, friends and associates.